Journey Of A Yarn Addict
2019-08-22
After sixteen years of living in an appartment sized house, we recently moved into a much more spacious home. It gives such a feeling of freedom.
We had a home office, that I used for my creative processes. Unfortunately as time went by, out of necessity it got transformed into storage space. Leaving me and my creatitivity confined to a couch.
I have always been very serious about my textile work, but was unable to take it to the next level. Making this move enables me to start doing just that.
A super bonus, next to a quit and big garden, is the fact that in this garden is quit a substantial shed. The perfect, and I mean perfect place to convert into a great big work space for me!
It needs some work, like a better roof and isolating the walls, but it has so much potemtial it gives me goosebumbs.
Finally it is time to claim my space and start doing what I have always wanted to do. Inspire the world with beautiful textiles and linens.
In the meantime, until the work actually starts on my epic little, big shed, I am finding inspiration mostly on Pinterest. Below is an image I had as a background for quite some time, on my mobile phone. It is a bit messy for my taste, but the overal feel of it, is spot on.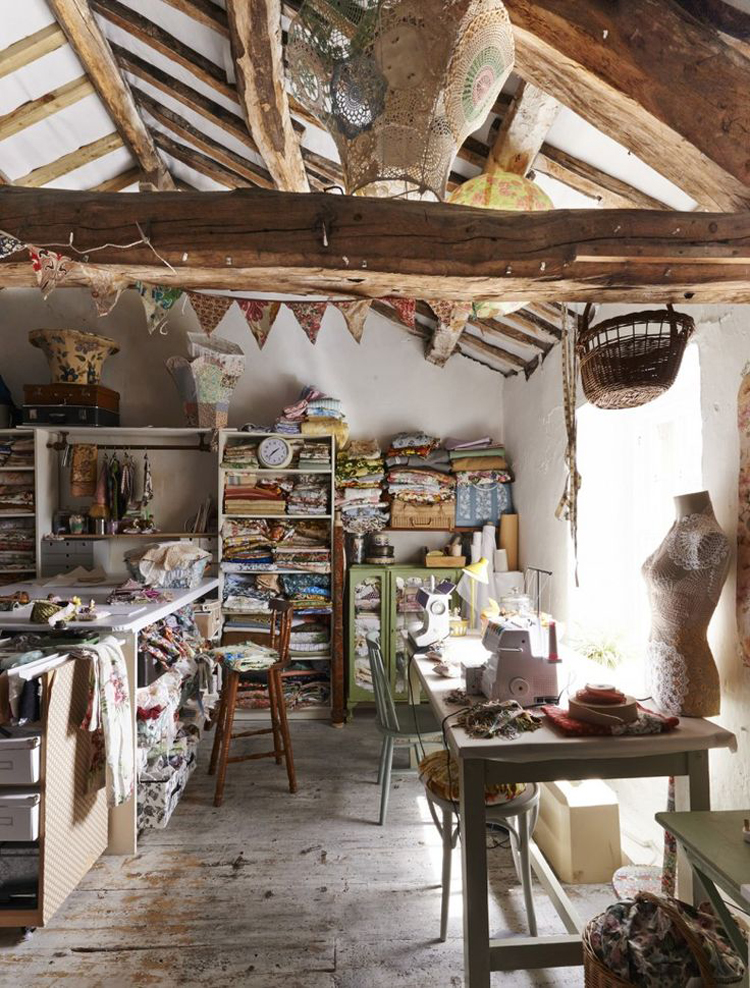 Follow the link for more craft room inspiration and the credit for the image:
 
https://mesewcrazy.com/2015/08/sewing-studio-inspiration.html
Alternatively, check out my craft room inspiration board on Pinterest:
https://www.pinterest.co.uk/maraconan/craft-studio/
Lot's to blog about when I start with the interior.
Stay tuned!
Admin - 13:17:47 @ Inspiration, Textile Craft | 1 comment