Journey Of A Yarn Addict
2019-08-22
After sixteen years of living in an appartment sized house, we recently moved into a much more spacious home. It gives such a feeling of freedom.
We had a home office, that I used for my creative processes. Unfortunately as time went by, out of necessity it got transformed into storage space. Leaving me and my creatitivity confined to a couch.
I have always been very serious about my textile work, but was unable to take it to the next level. Making this move enables me to start doing just that.
A super bonus, next to a quit and big garden, is the fact that in this garden is quit a substantial shed. The perfect, and I mean perfect place to convert into a great big work space for me!
It needs some work, like a better roof and isolating the walls, but it has so much potemtial it gives me goosebumbs.
Finally it is time to claim my space and start doing what I have always wanted to do. Inspire the world with beautiful textiles and linens.
In the meantime, until the work actually starts on my epic little, big shed, I am finding inspiration mostly on Pinterest. Below is an image I had as a background for quite some time, on my mobile phone. It is a bit messy for my taste, but the overal feel of it, is spot on.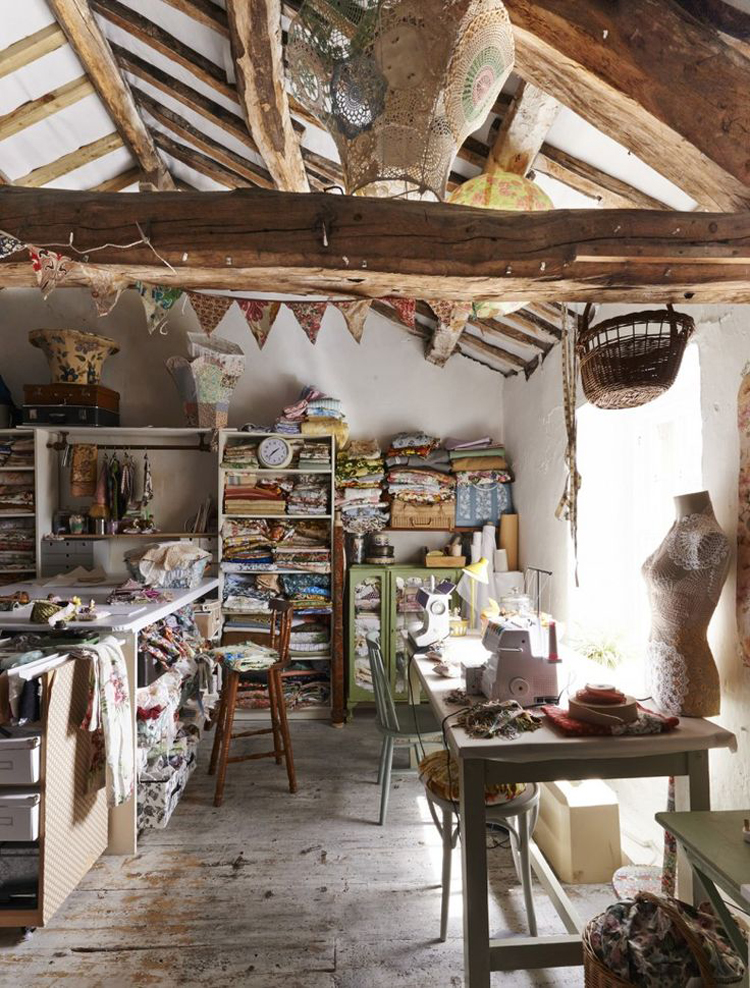 Follow the link for more craft room inspiration and the credit for the image:
 
https://mesewcrazy.com/2015/08/sewing-studio-inspiration.html
Alternatively, check out my craft room inspiration board on Pinterest:
https://www.pinterest.co.uk/maraconan/craft-studio/
Lot's to blog about when I start with the interior.
Stay tuned!
Admin - 13:17:47 @ Inspiration, Textile Craft | 1 comment
2019-08-16
After such a while I've decided to write my first post. Kind of for myself, so I can keep track of my progress and keep things organised. If you think I can improve things, feel free to comment. Open to suggestions ofcourse.
So let's start with where it all began for me, twenty years ago (OMG that long!) My love for quilting started when I was reading a ladies magazine. 
There was an article and pattern to go with it that explained to process of quilting. I was captivated by the intricate pattern and the fact it was all made by hand.
That article set things of for me. After that I made quite a bit of hand stitched and hand quilted samplers, mini quilts and full size blankets.
My latest little obsession is Kantha quilting. A couple of months ago I bought an antique Kantha quilt. It shows signs of use and wear. It is even mended at some places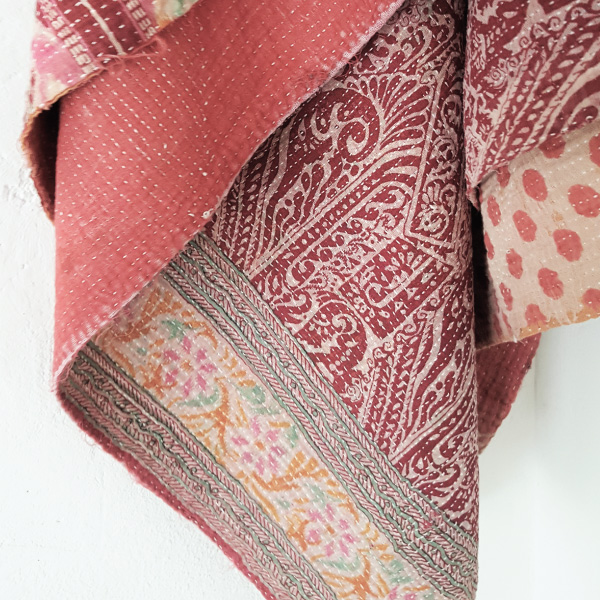 I think it is totally awesome. This inspires me to make lots of new items
There is going to be a lot to write about the coming months. Hope you will join me.
Crafty greetings,
Mara
Admin - 18:39:09 @ Inspiration, Textile Craft | Add a comment