Journey Of A Yarn Addict
2019-08-16
After such a while I've decided to write my first post. Kind of for myself, so I can keep track of my progress and keep things organised. If you think I can improve things, feel free to comment. Open to suggestions ofcourse.
So let's start with where it all began for me, twenty years ago (OMG that long!) My love for quilting started when I was reading a ladies magazine. 
There was an article and pattern to go with it that explained to process of quilting. I was captivated by the intricate pattern and the fact it was all made by hand.
That article set things of for me. After that I made quite a bit of hand stitched and hand quilted samplers, mini quilts and full size blankets.
My latest little obsession is Kantha quilting. A couple of months ago I bought an antique Kantha quilt. It shows signs of use and wear. It is even mended at some places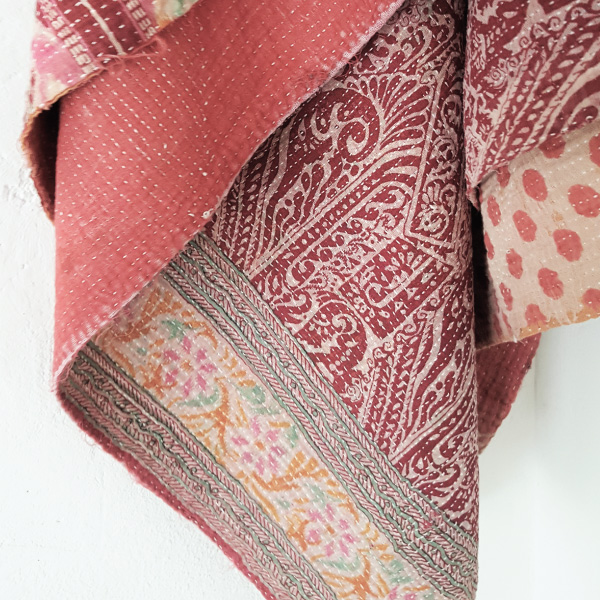 I think it is totally awesome. This inspires me to make lots of new items
There is going to be a lot to write about the coming months. Hope you will join me.
Crafty greetings,
Mara
Admin - 18:39:09 @ Inspiration, Textile Craft | Add a comment